img class="alignnone size-shareaholic-thumbnail wp-image-23129″ src="https://candikanepr.net/wp-content/uploads/sites/344/2023/04/HOAR-V2-FB-640×360.png" alt="" width="640″ height="360″ />
HEART OF A REBEL BY EVA SIMMONS
Release Date: May 12th
Genre/Tropes: Rockstar Romance / Second Chance Romance
Heart of a Rebel by Eva Simmons is NOW LIVE!
Grab this rockstar romance TODAY!
Amazon: https://amzn.to/3TFabe0
Add to Goodreads
https://www.goodreads.com/book/show/69482702-heart-of-a-rebel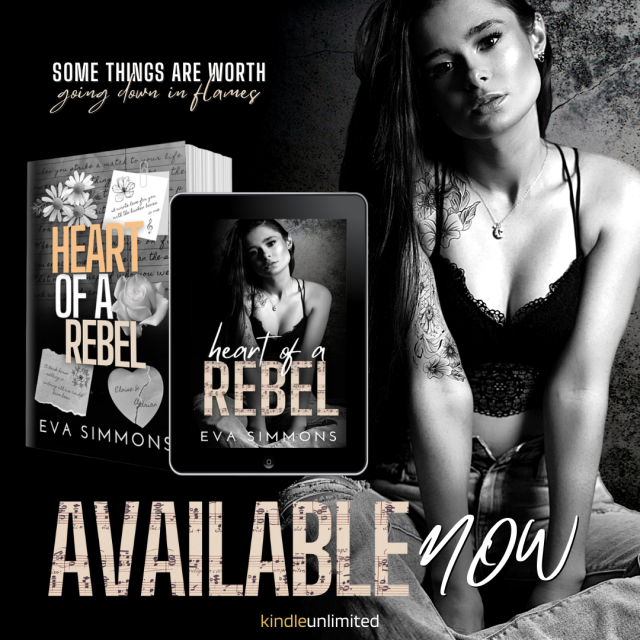 Blurb:
It started with a threat… "Shut your mouth or pay the consequences."
That's the problem with being the only female in the world's largest rock band. I attract crazed fans and stalkers on a daily basis. Much to Adrian's displeasure.
As our band manager, it's Adrian Hale's job to protect us. And that's all I am to him… a job. Because I've kept him at a distance for the sake of my career… among other reasons.
There's a secret I've been keeping.
There's a past I've been hiding.
There's a fire spreading inside me that's burning to get out.
Some things are worth going down in flames for. When Adrian learns the truth, will he still think I'm one of them?
Author's Note: This series is recommended for those 18+ due to mature content and explicit scenes. This series contains subjects that may be sensitive for some readers. Content/TWs (which contain spoilers) can be found on my website.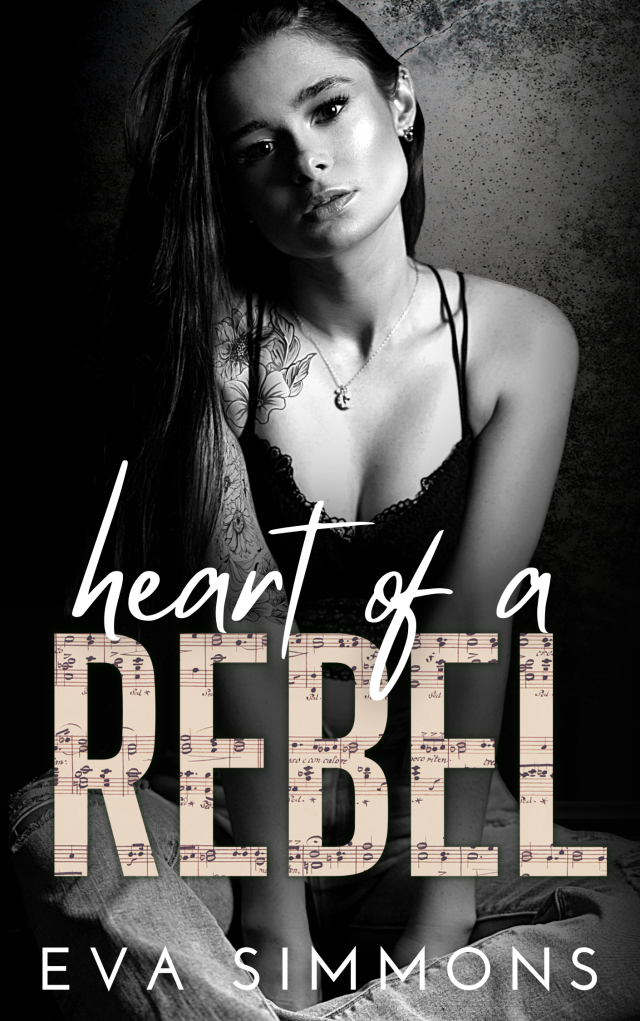 About the Author:
Eva Simmons writes hot, heartbreaking romance with complex heroines, and broken, dirty-talking bad boys who fall hard for them.
​
When Eva isn't dreaming up new worlds or devouring every book she can get her hands on, she can be found spending time with her family, painting a fresh canvas, or playing an elf in World of Warcraft.
​
Eva is currently living out her own happily ever after in Nevada with her family.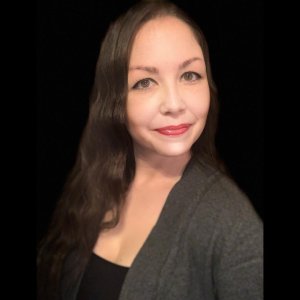 Connect with Eva

Website | https://www.evasimmons.com/
Goodreads | https://bit.ly/3T1Qmvv
Amazon | https://amzn.to/3SL58GO
Facebook | https://bit.ly/3TMycyZ
Instagram | https://bit.ly/3SL5eya
TikTok | https://bit.ly/3TOmJid
Twitter | https://bit.ly/3SOLA4d
Bookbub | https://bit.ly/3SKNkeU
Newsletter | https://bit.ly/3SRoV7k
Michelle's Review
⭐️⭐️⭐️⭐️
It's finally here. We get Eloise's story and find out what has made her the way she is. She doesn't date, they call her a revived virgin. Her story is heartbreaking, she's gone through something that far to many women have. She's strong, fierce and finally she's determined to get her story out.
The last book had me wondering if anything was going on with her and Adrian. Well finally, I get my answer. Their story is a second Chance story and it lights the pages on fire. If you haven't checked out Enemy Muse and its crazy band members, I highly recommend it. All of them are great characters. I can't get enough.